HTML Report
By using Report Creation function in Compare View, you can create HTML5 report application.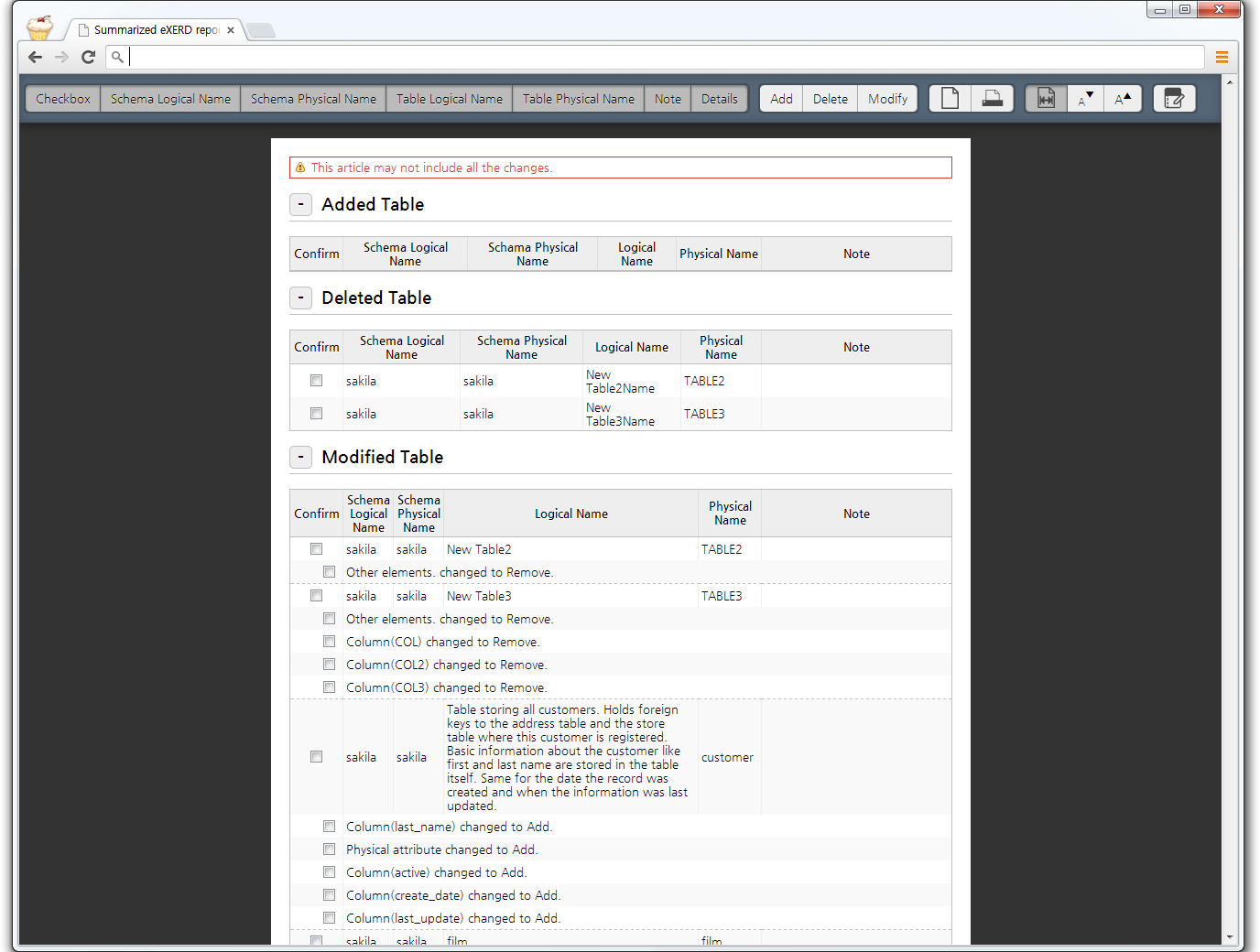 Toolbar : Column Show / Hide

You can turn on/off columns to display in the report by clicking each buttons.
Toolbar : Print

| | |
| --- | --- |
| | Switch the paper between horizontal/vertical direction. |
| | Print with current settings. |
Toolbar : Other Settings

| | |
| --- | --- |
| | Adjust the width of the tables in the report in accordance of the width of the paper. |
| A▲ | Make the font size bigger. |
| A▼ | Make the font size smaller. |
If the font size does not get smaller as you want, check whether the minimum font size limit of browser is set.
Others
You can fold each section by clicking the title of the section or expand/collapse button. The folded section is not printed.
If you want to save the report, save using [Save as...] of the browser. When eXERD is terminated, unsaved reports are deleted. Because the report is composed of one HTML file, you can share it easily.