eXERD Editor
This is a basic editor for .exerd file. It is optimized to make E-R diagram and provides intuitive and convenient interface.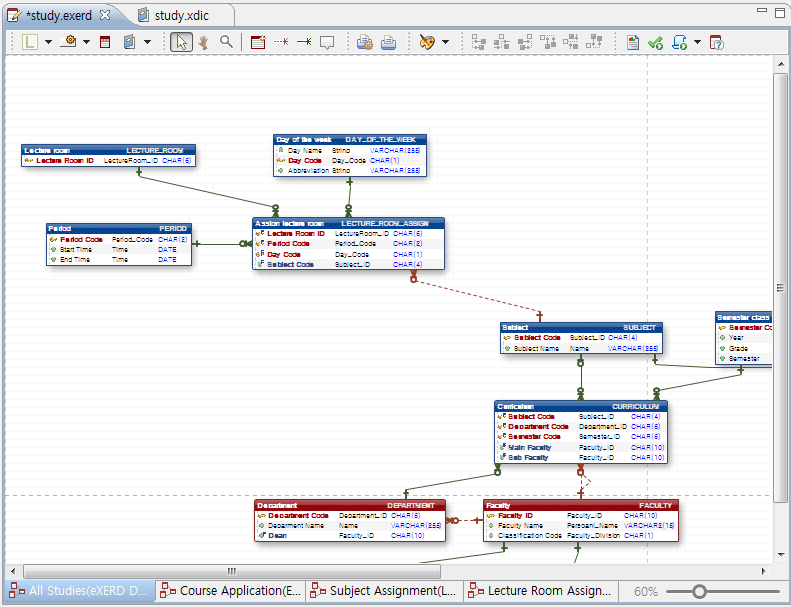 The tool bar on top of the editor provides almost all the functions needed. On mouse-over on each button, simple explanation and the shortcut key is shown.
If you select a table or a column and open the pop-up menu(context menu), you can execute various edit commands as follows: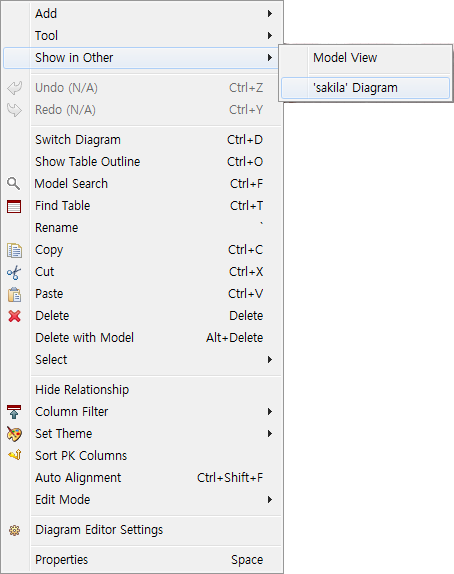 You can use zoom control in the bottom of the editor to zoom in/out diagram fast.
Tip! You can zoom in/out by moving mouse wheel with Ctrl Key.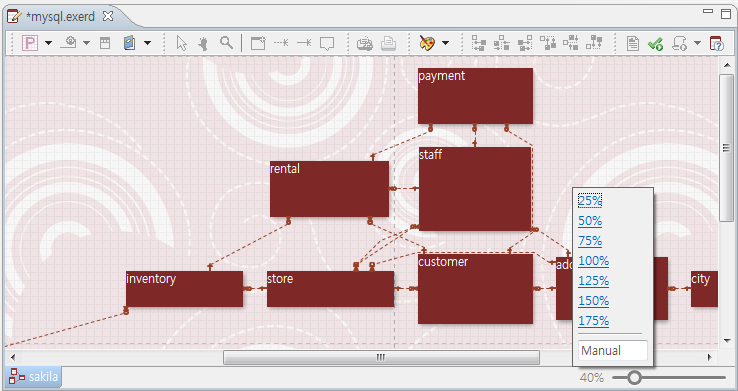 Clicking ratio (Red Circle) of zoom control makes screen 100%.
Clicking on the right mouse button change screen ratio to specific ratio fast.
Clicking right/left side of slider of zoom control increases/decreases 10% screen ratio per click.
If you decrease screen ratio less than 50%, the editor shows only table names so you can easily identify them.
You can add/edit by using pop-up menu on the diagram tab in the bottom of the editor.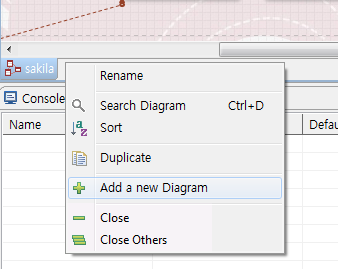 You can change tab order by using Sort on the pop-up menu of diagram tab in the bottom of editor.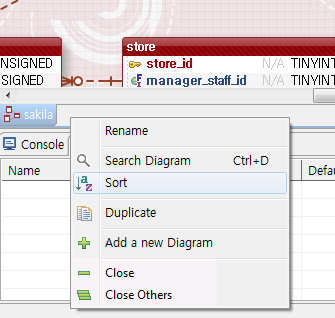 You can change the order directly or arrange ascending/descending order.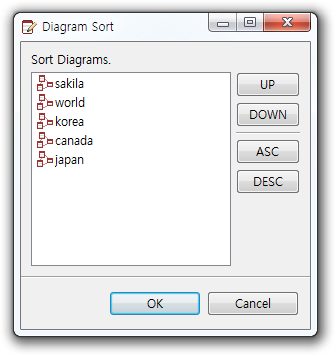 You can set diagram rendering quality and notation of relationship line at Diagram Editor Settings in pop-up menu.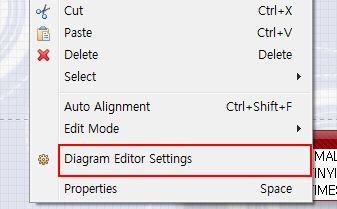 Or go to the menu Window > Preferences > eXERD > Diagram Editor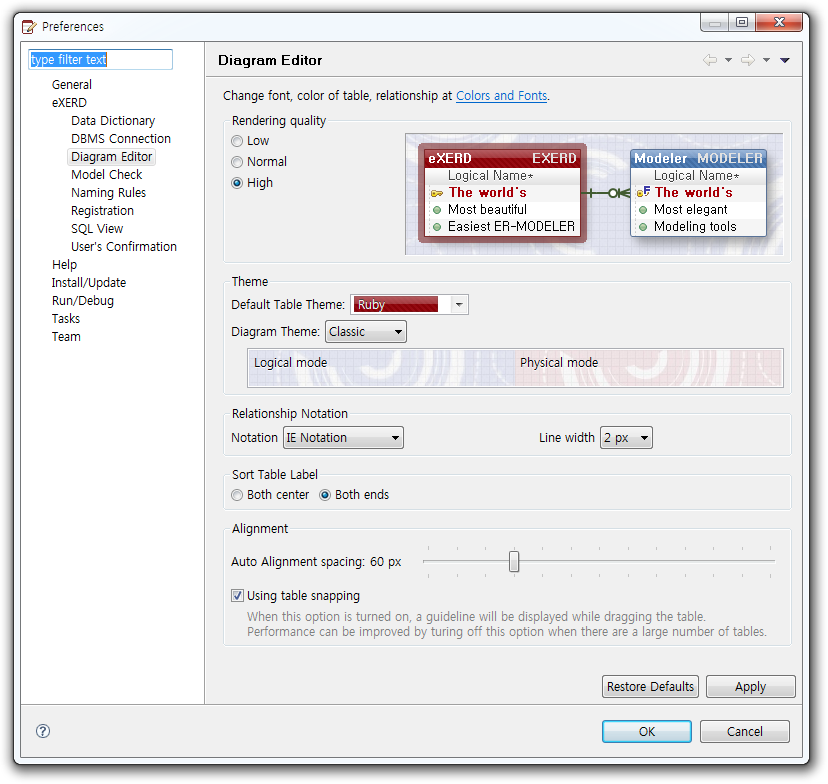 You can control rendering quality. If your PC has low specifications, you had better set it Low.
You can set relationship view to IE or Barker.
You can set the size of space between tables when using auto alignment.
You can turn on/off the table snapping function.
You can set basic theme for tables to create.